The ION LAB
Nanoscale Biology, Sensing, and Physics
Welcome to the Nanoscale Sensing and Biology Lab at UCR!
Our Group Focuses on:
Studying biological systems using micro and nanoscale technology

Nanofabrication
Applications in biophysics, genetics and healthcare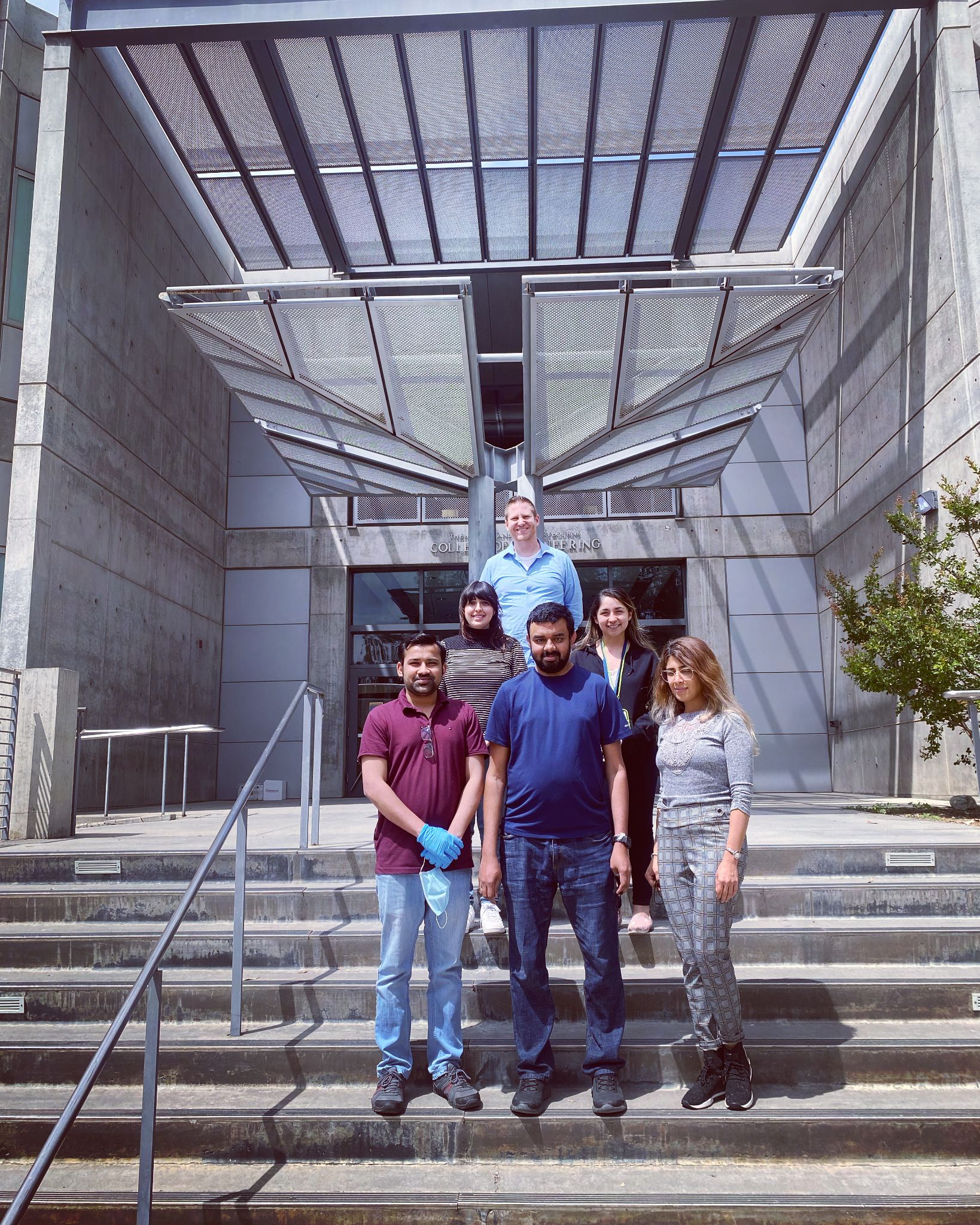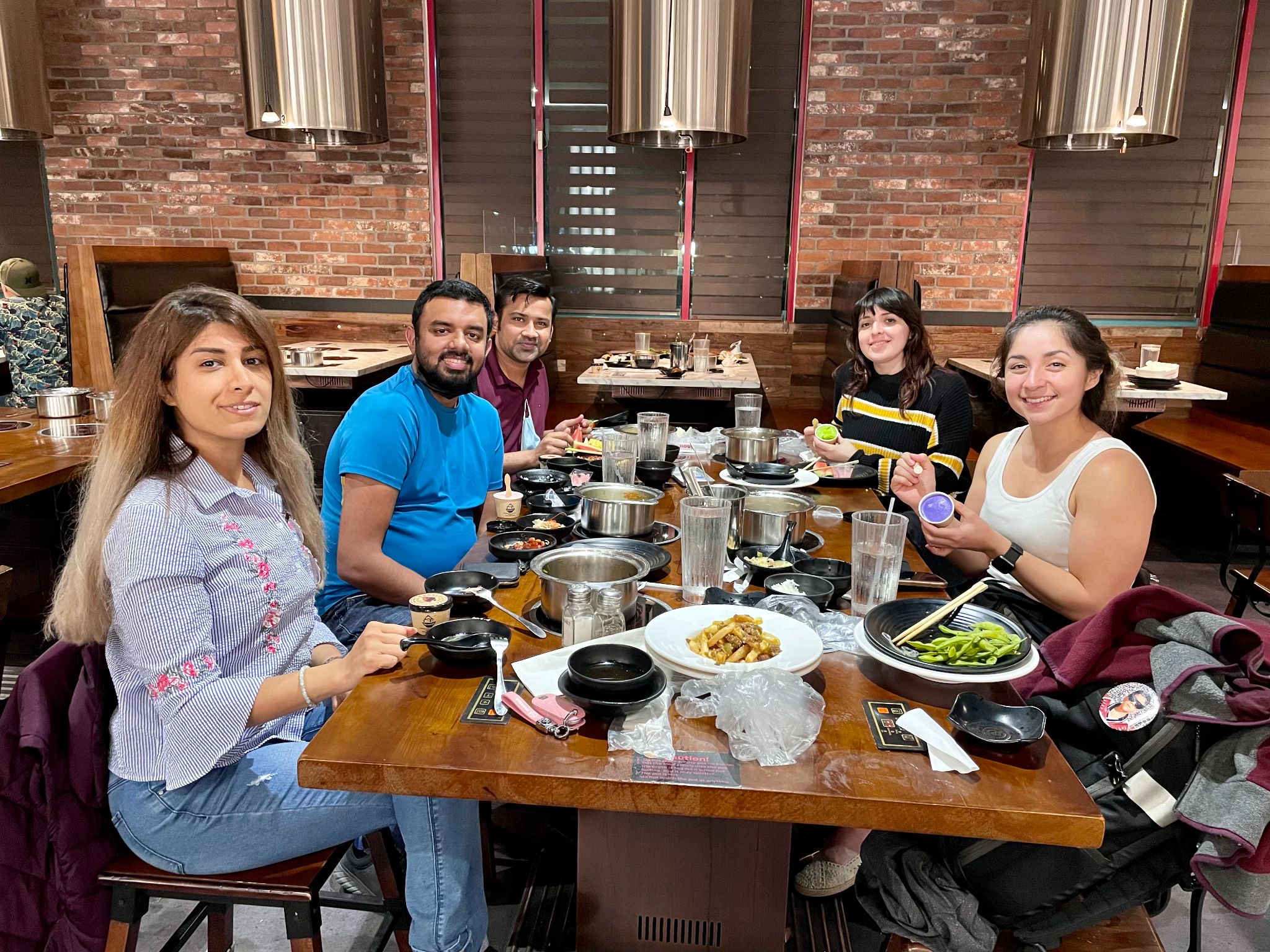 Our group is composed of a truly inter-disciplinary team of researchers focused on the development of technology for basic sciences as well as biomedical applications. A key feature of the biological systems that we study is their heterogeneous composition which can hide rare or otherwise important information. In order to understand population-level behaviors and underlying mechanisms, individual cells and/or molecules are probed using micro and nanoscale technology. Our lab is interested in biology at all levels -- from single molecules to viruses to microbes to cellular networks.
Dulce Presents her Ph.D. work at the UC Systemwide Bioengineering Symposium!

ION Lab presents at the Alliance for SoCal Innovation

ION Lab presents to the University of Sydney

Nasim is going to do an internship at Roche/Genia to work on DNA sequencing. Congratulations!

Nuwan moves back to Australia to start another adventure. You will be missed!
What Does ION Lab Stand For?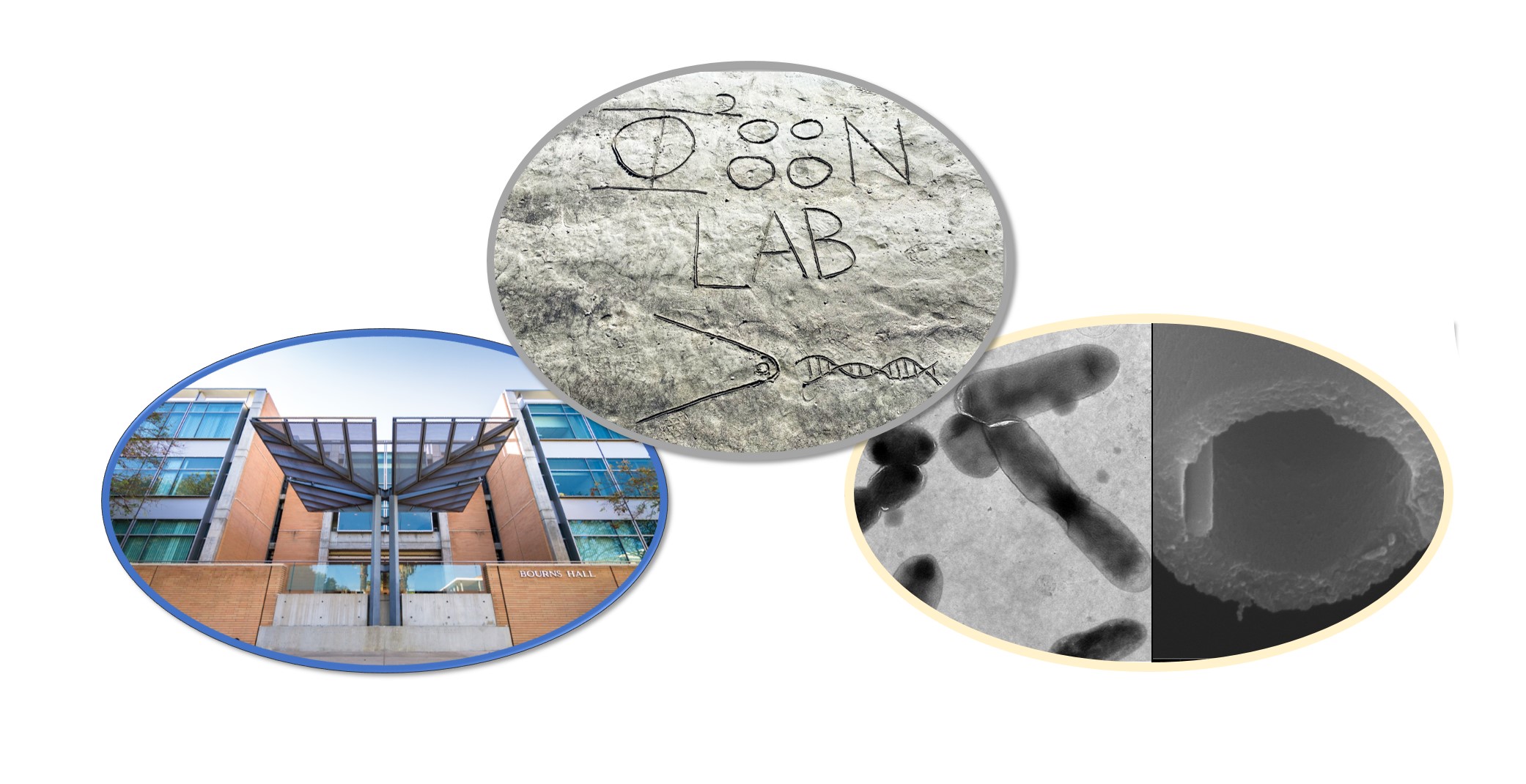 Bourns College of Engineering, ION Lab Logo (@ San Diego Beach), Electron Micrographs of Bacteria and a Glass Nanopore